Serving Delaware County for over 24 years!

Professionalism and dedication is the watch word of every Above and Beyond Unlimited Cleaning Delaware County, Pennsylvania staff. We pride ourselves in providing waterproofing services to all buildings in and out of Pennsylvania. We understand the importance of family, therefore we bring to all home owners specialized solutions guaranteed to solve any of their mold restoration needs.

Learn more about » Company | Certifications | Testimonials
Mold Remediation & Removal Delaware County PA

Mold remediation is what comes next after the initial assessment or inspection of the source/cause of indoor mold. We provide mold remediation services using a detailed format to combat all forms of mold and areas affected. After the initial assessment, we devise the perfect solution to fit the problems noticed with a view to providing a long term solution. The methods and techniques employed are; the use of dehumidifiers, natural drying agents (sunlight), wall insulation and house hold cleaners to give your home surfaces a new look.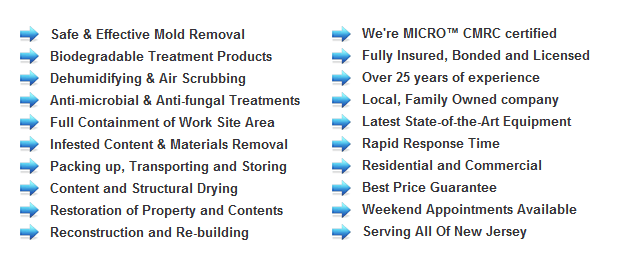 Mold Inspection & Testing Delaware County PA

Mold that occurs in buildings are caused by a variety of reasons which include; a leaky basement structure, dampness, humidity and the availability of food sources (wood) for these organisms. At Above and Beyond Unlimited Cleaning, we provide the public with experienced mold inspection experts who are not only certified but are well versed in the use of the different tools and techniques such as infrared cameras, moisture meters etc. in diagnosing the extent of the mold encroachment. Our mold inspection services are available to homes in all Pennsylvania Counties. We provide both a third party testing service and its follow up (mold remediation) services to our clients depending on their instructions.


Flood & Water Damage Restoration Delaware County PA

In the case of water damage which could be caused by either natural elements or domestic errors, Above and Beyond Unlimited Cleaning conducts an initial assessment to evaluate the extent of the damage caused by the flood. This well documented assessment would contain properties that cannot be restored or needs removal and properties that can be restored. The next process is the removal of destroyed properties, clearing the surface area and finally repairing damaged furniture. We offer dry cleaning services for rugs, carpets and house pads to remove bacteria and odor, the use of fungicides to forestall mold growth and installation of waterproofing systems for managing future occurrences.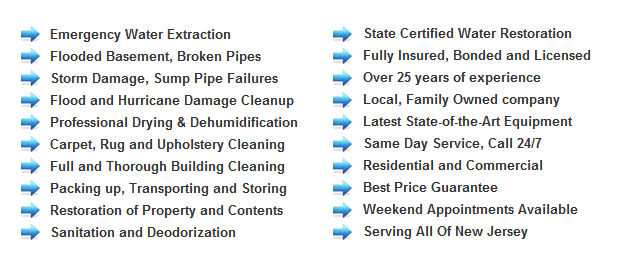 Basement Waterproofing Delaware County PA
The health and structural problems associated with a leaky basement have been well documented by the risk and management department. At Above and Beyond Unlimited Cleaning Pennsylvania, we provide unique waterproofing services accompanied with the right tools or products to forestall future damage. These services include; wall bracing, the use of interior tile drainage systems and installation of sump pump systems to help regulate basement water.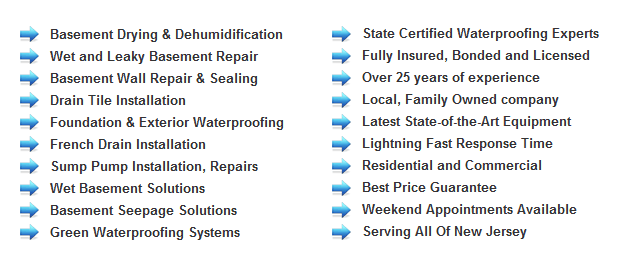 Visit contact us page or CALL us now (610)297-4201 for immediate response.
Serving all Delaware County PA towns and townships:
Aldan, Ardmore, Aston Township, Bethel Township, Boothwyn, Brookhaven, Broomall, Chadds Ford Township, Chester Heights, Chester Township, Clifton Heights, Collingdale, Colwyn, Concord Township, Darby Township, Drexel Hill, East Lansdowne, Eddystone, Edgmont Township, Folcroft, Folsom, Garrett Hill, Glenolden, Haverford Township, Lansdowne, Lima, Linwood, Lower Chichester Township, Marcus Hook, Marple Township, Media, Middletown Township, Millbourne, Morton, Nether Providence Township, Newtown Township, Norwood, Parkside, Prospect Park, Radnor Township, Riddlewood, Ridley Park, Ridley Township, Rose Valley, Rosemont, Rutledge, Sharon Hill, Springfield Township, Swarthmore, Thornbury Township, Tinicum Township, Trainer, Upland, Upper Chichester Township, Upper Darby Township, Upper Providence Township, Village Green-Green Ridge, Villanova, Wallingford, Wawa, Wayne, Woodlyn, Yeadon.



Search tags:




Delaware County Mold Removal, mold inspection Delaware County PA, Delaware County Water Damage Restoration, Delaware County mold inspection, Delaware County Mold Cleanup, Delaware County mold remediation, Water Damage Restoration Delaware County PA, mold testing Delaware County PA, Mold Removal Delaware County PA, Delaware County Flood Clean up, Flood Clean up Delaware County PA, Mold Cleanup Delaware County PA, Delaware County mold testing, mold remediation Delaware County PA



Additional resources

»

Official Delaware County site Delaware County's Wikipedia page

(610)297-4201
to get a FREE consultation

Or request a FREE estimate here!