Serving Springfield for over 24 years!

Have you heard about the Above and Beyond Unlimited Cleaning? This is one of the best companies that offer water damage removal services, mold testing, inspection and removal services and basement waterproofing services in Springfield PA. A lot of people have chosen to ignore these services because of their high rates, but things change thanks to Above and Beyond Unlimited Cleaning. The company perfectly understands the need of these services and the financial situations of the people who live in Springfield PA, so the rates have been especially created in order to be affordable. Of course, the quality of the services did not suffer because of the price rates.

Learn more about » Company | Certifications | Testimonials
Mold Inspection & Testing Springfield PA

Having mold in the house or at the office means being in danger of getting ill. The mold spores can reach the lungs and cause permanent damage if nothing is done about it. People usually start coughing, they start sneezing, they have asthma attacks and experience inflamed glands problems. These are the first signs that suggest the presence of the mold. In order to be sure that the mold is the problem, people should take advantage of the mold inspection and testing services offered by our company in Springfield PA.


Mold Remediation & Removal Springfield PA

The law says that anyone can perform a mold removal service, but not anyone is specialized in such a problem. Our company will provide the best specialists in this field who will be able to offer you the highest quality mold removal services in Springfield PA. Our specialists will remove the mold even though it has gotten deep into the walls, penetrating them. The mold growth will also be stopped as part of the mold removal services, so not only will you get rid of the mold, but you can be sure that the problem will not appear again.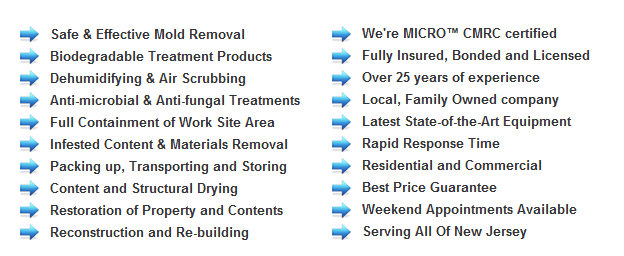 Flood & Water Damage Restoration Springfield PA

Is your house filled with water and you are already stressed about the situation? People who are in this situation can forget about the stress thanks to the water damage restoration services we offer in Springfield PA. We always come prepared with devices that will help us pump the water from your house and devices that will help us dry the walls and the furniture and help you get your house back the way it was before the flood.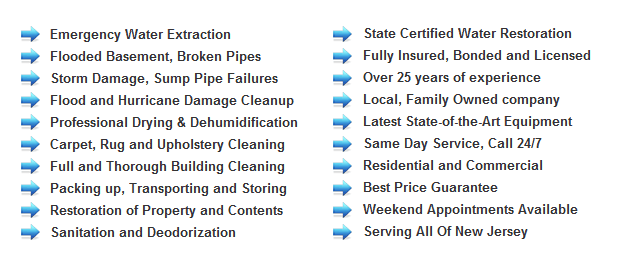 Visit contact us page or CALL us now (610)297-4201 for immediate response.
Search tags:
Mold Removal, Mold Inspection, Mold Remediation, Flood Clean up, Water Damage Restoration, Mold Cleanup and Mold Testing in Springfield Township PA 19064 in Delaware County Pennsylvania.