Serving Nether Providence for over 24 years!

At Above and Beyond Unlimited Cleaning we believe in maintaining a high standard of work, be it water damage restoration, mold and mildew inspection and removal, ventilation cleaning or home insulation, we fix it all and guarantee a 100% satisfaction rate. Our highly trained and experienced crew delivers the best in range services at the most affordable price. Above and Beyond Unlimited Cleaning is a one-stop solution for all your problems and we treat each problem with the utmost care so that the customer is nothing but happy. Our efficient 24 hour-customer care services will also provide the best in maintenance and care for your home or office.

Learn more about » Company | Certifications | Testimonials
Mold Inspection & Testing Nether Providence PA

Sometimes a tiny spot of mold may not remain a tiny spot of mold. Mold has airborne particles that spread quickly throughout your house or office if not checked. If this is the case, by the time it has been checked, the damage will already be done. At Above and Beyond we are armed with the most up-to-date equipment like moisture meters and video cameras to make a visual assessment of the problem and then we deliver a proper solution for it. Samples are taken and tested to see if there are airborne particles present. Some molds are harmful for human health so it is wise to have your problem tested and rectified as efficiently and accurately as possible.


Mold Remediation & Removal Nether Providence PA

Mold can be a difficult substance to remove. Mold grows due to damp and moist conditions and it cannot be removed by conventional methods. Surface cleaning may just wipe off the mold from the surface but it's not removed from its roots. To do that professional treatment is required; this is provided by Above and Beyond. We only use EPA registered disinfectants and mold encapsulates which destroy the pores from the roots, aren't harmful and completely biodegradable. Our mold encapsulation process prevents pores from recurring so your home or office stays mold free.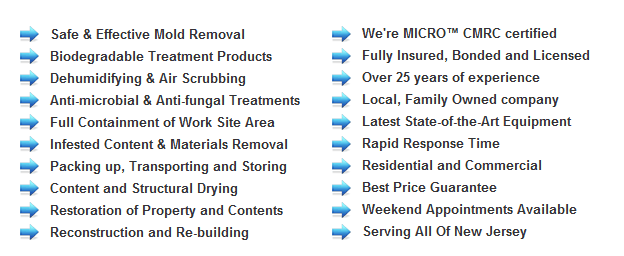 Flood & Water Damage Restoration Nether Providence PA

Mold thrives in wet and damp conditions. Mold may start to spread within 24 hours after a flood problem. Although it may sound impossible but we have the experience and machines to dry your flooded house within a mere 48 hours. We come prepared with water extraction machines, dryers and dehumidifiers to remove all traces of water and excess moisture from your house. After your house or office is dried our Above and Beyond professionals even prevent the spread of mold or other microbial by applying anti-microbial and fungicides thus delivering a complete solution to your flooding problems.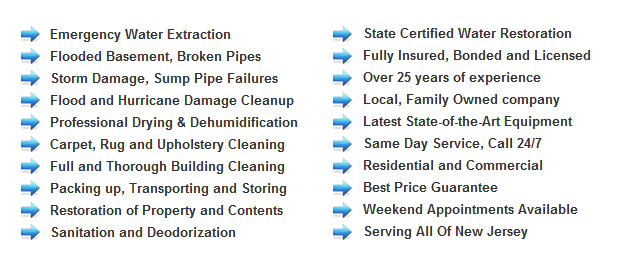 Visit contact us page or CALL us now (610)297-4201 for immediate response.
Search tags:
Mold Cleanup, Mold Inspection, Mold Remediation, Mold Removal, Water Damage Restoration, Mold Testing and Flood Clean up in Nether Providence Township PA 19037 in Delaware County Pennsylvania.
Additional resources

»

Official Nether Providence site Nether Providence's Wikipedia page