Serving Ridley for over 24 years!

Disaster can strike at any moment. Here at Above and Beyond Cleaning in Ridley PA, we make it our job to come to your rescue, no matter whether you need help with water damage, mold remediation, or basement waterproofing. When it comes to your building, no job is too big or too small for our expert team.

At any time of the day or night, 24 hours around the clock, Above and Beyond can solve your problems. From mold inspection and testing through to mold removal services, we'll offer you a service that can't be rivalled in turnaround times and effectiveness. And if it's water damage that's your problem, we've got that covered as well. Whatever you need, Above and Beyond can bring your building back to a safe and dry environment -- all within as little as 48 hours!

Learn more about » Company | Certifications | Testimonials
Mold Inspection & Testing Ridley PA
Mold can get into all aspects of your home or business. From the tiniest spores it can spread quickly to all parts of your building. Using our MICRO CMI certified inspectors, Above and Beyond Cleaning can come out to customers in Ridley PA and quickly determine where your mold originates from and, more importantly, how to eradicate it.

We believe that every building should be mold free, so we work hard to make sure that we test your mold with a third party lab so that we can determine what type of mold has invaded your building. That way, we can make sure that it never comes back again.

Mold Remediation & Removal Ridley PA

When you find mold in your home or business, the problem goes deeper than just the surface mold you can see. Because mold creates airborne spores, it can quickly travel from place to place in your building, making it hard to see the full picture of the extent of the damage.

Micro-CMRC, EPA and IICRC certified, Above and Beyond Cleaning in Ridley PA understands the full severity of mold damage, which is why we adhere to strict EPA guidelines. Our qualified expert mold removal technicians will ensure that your site is cleared of mold, using EPA approved encapsulates and disinfectants, as well as dealing with water damage restoration in the process. By the time we're finished, you won't even know that mold had ever been there.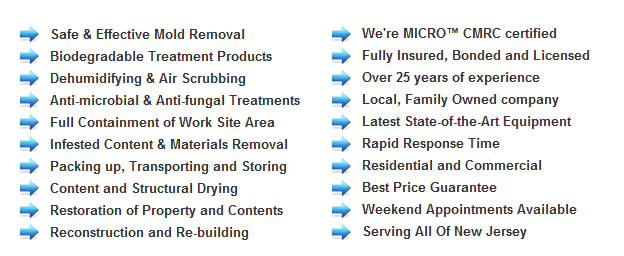 Flood & Water Damage Restoration Ridley PA

There is nothing worse than water damage. Ruined walls, floors and belongings can become a nightmare for home and business owners alike. However, one call to Above and Beyond Cleaning in Ridley PA could solve all of your problems.

We are experts at assessing flood damage and damp problems, with experts with over fifteen years experience in solving water damage, damp and mold problems. We will measure the moisture levels in your building, test and assess your mold, then formulate a quick and effective strategy to overcome your water damage problems.

Within a mere forty eight hours, we will extract all water from your building, as well as remove damaged property and dry and dehumidify the damaged areas. Worried about nasty odours left behind? With Above and Beyond's fungicide/antimicrobial treatments, we will clean and disinfect the areas of your home and deodorize them so that it is left looking and smelling even better than before.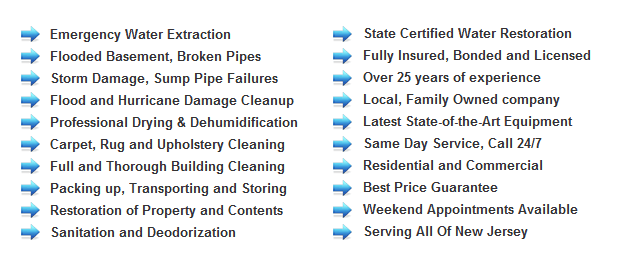 Visit contact us page or CALL us now (610)297-4201 for immediate response.
Search tags:
Mold Inspection, Mold Testing, Mold Removal, Mold Remediation, Flood Clean up, Water Damage Restoration and Mold Cleanup in Ridley Township 19033 in Delaware County Pennsylvania.
Additional resources

»

Official Ridley site Ridley's Wikipedia page

(610)297-4201
to get a FREE consultation

Or request a FREE estimate here!