Serving Warwick for over 24 years!

At Above and Beyond Unlimited Cleaning we deal with every new project in a different manner depending upon your requirements. With over fifteen years of experience in the field of property restoration and mold remediation, we understand that each problem is unique and has to be dealt in a proper way. Being a certified and licensed company it is our sole responsibility to ensure satisfaction of our customers.

Some of our primary services include mold removal, basement water-proofing system installation, and dry ice blasting mold removal and mold testing.

Learn more about » Company | Certifications | Testimonials
Mold Inspection & Testing Warwick PA

Our mold inspectors have obtained certification from the MICRO CMI. With over a decade worth of experience in detecting and removing molds of several kinds, or experts follow the right procedure while dealing with such issues. In addition, we also make sure that requisite information about the ongoing project is given to customers on a timely basis.

Mold testing is done in third party labs where the surface as well as air samples are collected and sent for analysis. This makes it easier for us to understand the nature of the mold and amount of damage caused to your property.

Mold Remediation & Removal Warwick PA
The process of mold removal is considered to be very sophisticated. Here at Above and Beyond Unlimited Cleaning, we comply with the highest safety standards thereby ensuring that not only are the molds removed but also do not reoccur. Molds can be detrimental to your property and can also cause serious health issues. This is why a professional approach is essential while dealing with them.

The state of the art technology used by our team will help you remove even the minute traces of molds from the air and surfaces at your home.

Flood & Water Damage Restoration Warwick PA

Floods are known to cause extensive damage to the property. According to the EPA, the probability of mold contamination multiplies if proper water restoration procedures are not followed within two days of the incident. Time is a vital parameter in such cases and professional assistance is required to control the damage. This is why our professionals are operational 24/7 to help the victims of floods and similar calamities with the restoration process.

Some of the services offered by our company are assessing flood damage, deodorizing, moisture level management services, storage services, and complete property restoration.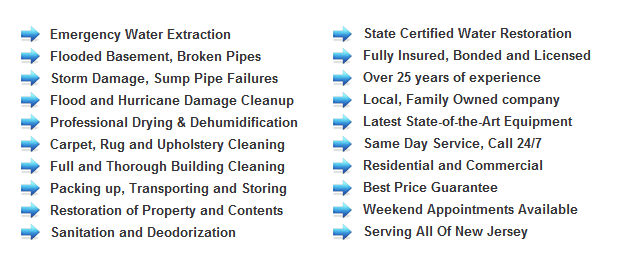 Visit contact us page or CALL us now (267)202-5188 for immediate response.
Search tags:
Flood Clean up, Mold Cleanup, Mold Remediation, Water Damage Restoration, Mold Testing, Mold Inspection and Mold Removal in Warwick Township PA 18929 in Bucks County Pennsylvania.
Additional resources

»

Official Warwick site Warwick's Wikipedia page