Serving New Hanover for over 24 years!

Because we understand what it means to have your house invaded by mold or flooded, at Above and Beyond Unlimited Cleaning we make sure that our services exceed EPA guidelines and that all of our clients are provided with individually tailored assistance.

From mold removal, mold inspection and testing to flood clean-up, water damage restoration and basement waterproofing, Above and Beyond can handle any problem, regardless of its size, that your residential or commercial building might have. We have 8 trucks, more than 20 fully certified employees, and the latest technological tools available round the clock to meet your needs.

Learn more about » Company | Certifications | Testimonials
Mold Inspection & Testing New Hanover PA

Our certified mold inspection experts are one phone call away. They will come to your place and inform you on every step of the way, whether you need professional mold remediation, and what kind of medical testing you and your family should take if you have been exposed to hazardous molds to your health.

We use a variety of state of the art tools to diagnose your house, from thermal imaging systems to moisture meters, and we make sure we tackle both visible mold and airborne spores. We are thorough in our investigations, but we do not make a mountain out of a mole hill. We are here to help you get rid of mold, not of your money.

Mold Remediation & Removal New Hanover PA
Because mold remediation is a serious issue with potential risks to your family's health, we strongly recommend that you never hire uncertified staff. To remove mold, Above and Beyond Unlimited Cleaning adheres to a set of predetermined procedures that deal with mold in a thorough and systematic manner.

We strive to maintain our certifications and have a five-year warranty on encapsulated materials. All the chemicals and disinfectants we work with are non-toxic, complying with the Environmental Protection Agency strict guidelines and regulations. On top of this, we keep our equipment and mold remediation solutions up to date and resort to Dry Ice blasting when needed.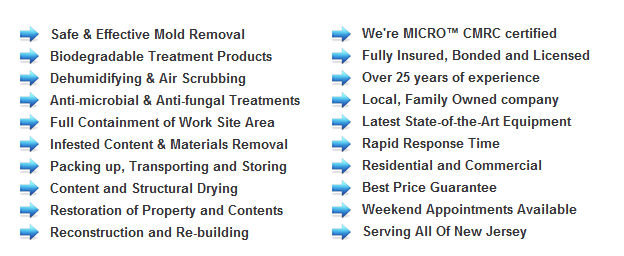 Flood & Water Damage Restoration New Hanover PA

We are professional and certified when it comes to water damage restoration as well. If you are in need of such services, be as prompt as possible and give us a phone call: time is essential and you need to start restoration within 48 hours from the flooding.

Our flood and water damage restoration experts are not only certified, but also compassionate. They understand the crisis you are in and are willing to guide you out of it, step by step. There is no need to call other providers in New Hanover PA to assess the flood damage, extract the water and dry the damaged areas, or to help you remove and store the furniture, clean and disinfect your carpets, remove the odor, and clean up and prevent mold contamination. We will do all these, and more for you. We are truly your "one stop" solution.

Visit contact us page or CALL us now (610)297-4201 for immediate response.
Search tags:
Mold Cleanup, Water Damage Restoration, Mold Inspection, Mold Removal, Flood Clean up, Mold Testing and Mold Remediation in New Hanover Township PA 19525 in Montgomery County Pennsylvania.
Additional resources

»

Official New Hanover site New Hanover's Wikipedia page