Serving Abington for over 22 years!

For over 15 years, Above and Beyond Unlimited Cleaning has provided their customers with the three most important things for any business: excellent customer care, top notch services and an affordable price. With their team of highly trained professionals, Above and Beyond Unlimited Cleaning provides premium mold remediation and removal, along with a range of other home maintenance services. Rated A+ and accredited by the Better Business Bureau, the company aims to fulfill the needs of their customers to their ultimate satisfaction.

Learn more about » Company | Certifications | Testimonials
Mold Inspection & Testing Abington PA
If mold is suspected within a home, it is important that the area is tested in order to determine which type of mold is in the home and the level of danger that is present. Mold Inspection & Testing in Abington PA use the best equipment such as; thermal cameras and moisture meters in order to locate mold that may be present in the home. This equipment can also find mold spores that are present in the air. Once the mold is detected, it is sent for analyzing and the results reveal the type of mold that is present and if the home needs mold removal services.


Mold Remediation & Removal Abington PA

If toxic mold is found within a home, it is very important that the mold is removed immediately in order to prevent serious health consequences. Mold remediation Services takes the proper, professional, steps that are needed in order to remove mold the right way. Not only will they remove the mold, but they will take the steps that are necessary in order to prevent the mold from spreading during the removal and use an encapsulation in order to prevent mold from forming in the home in the future.

Flood & Water Damage Restoration Abington PA

When water damage occurs within a home, it can cause serious problems such as; mold growth and damage to the foundation of the home. Water/Floor Damage Restoration in Abington PA works to completely remove any damage to a home that may have been cause by a flood or a leak. Not only will they remove the damaged material from the home, they work to remove odors, get rid of moisture in the air, and completely renovate the area and much. The certified technicians ensure that the water damage is a thing of the past that will not cause any future problems to the home.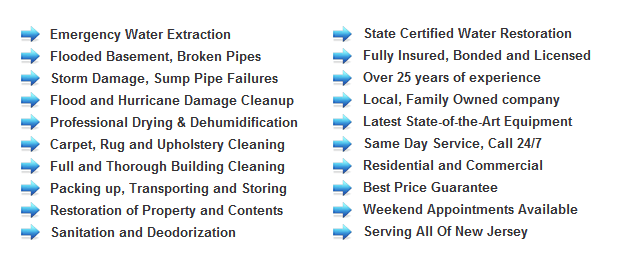 Basement Waterproofing Abington PA

Basements are the most common area for water leakage in a home because of the many areas where water can enter. When water leaks into a basement, it can cause mold growth and makes the area unusable for storage. Basement Waterproofing in Abington PA helps prevent damage to a basement before costly damage occurs. They provide a variety of services such as; waterproofing the area, remodeling the basement, installing drains, pumps and many much more. Their services can make the basement area a perfect storage area or even a living area by taking advantage of the wall and floor treatments and paintings.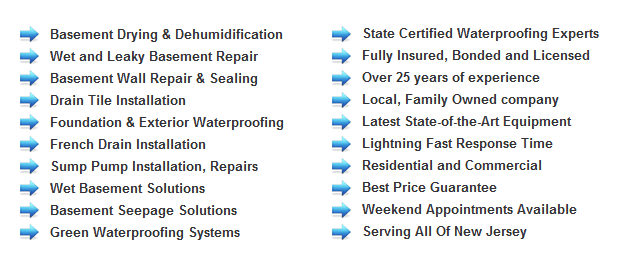 Visit contact us page or CALL us now (610)297-4201 for immediate response.
Search tags:
Basement Waterproofing, Water Damage Restoration, Mold Remediation, Flood Clean up, Mold Cleanup, Mold Inspection, Mold Removal and Mold Testing in Abington Township 19001 in Montgomery County Pennsylvania.
Additional resources

»

Official Abington site Abington's Wikipedia page